Everything for the modern expedite driver
Whoever you are - Owner Operator, Company Driver, Fleet Owner or Fleet Driver - ivia can connect you with Carriers to get loads
Connect with Carriers
Place bids and win shipments
Manage Shipments
Communicate seamlessly
/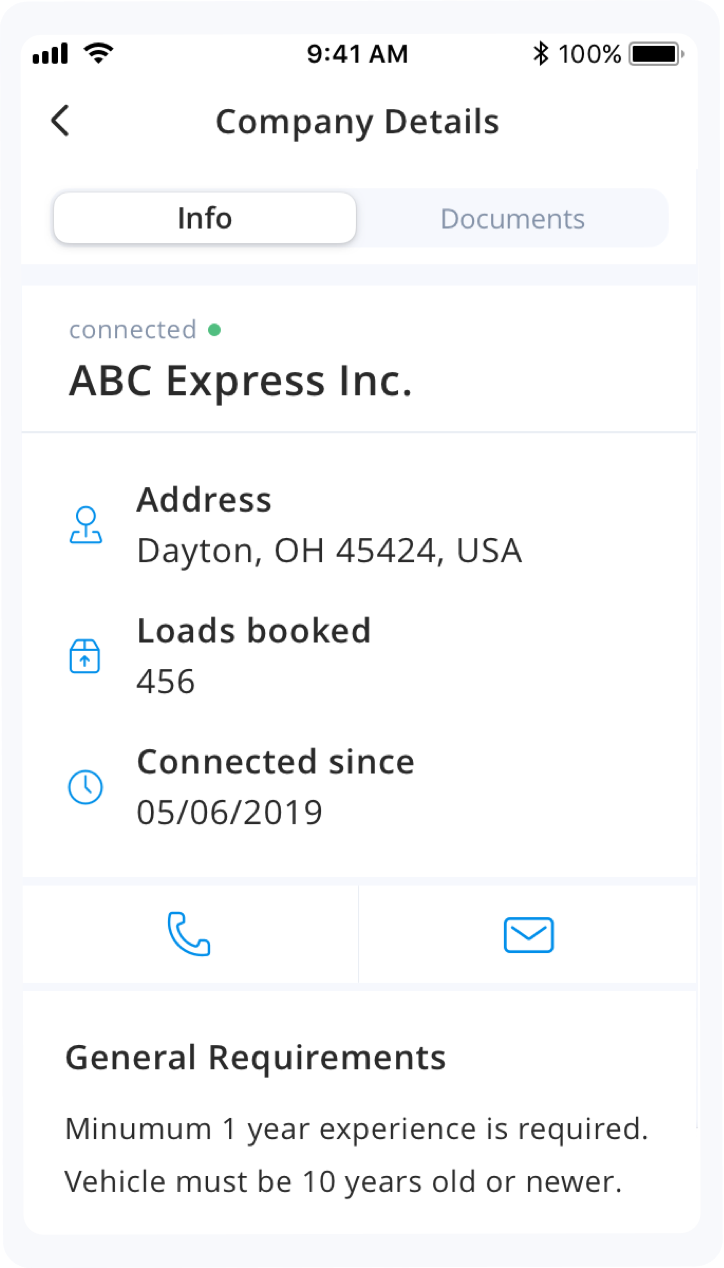 Connect with Carriers
Make connections with Carriers to get loads and reduce idle time. Once you receive a load offer, you will be instantly notified.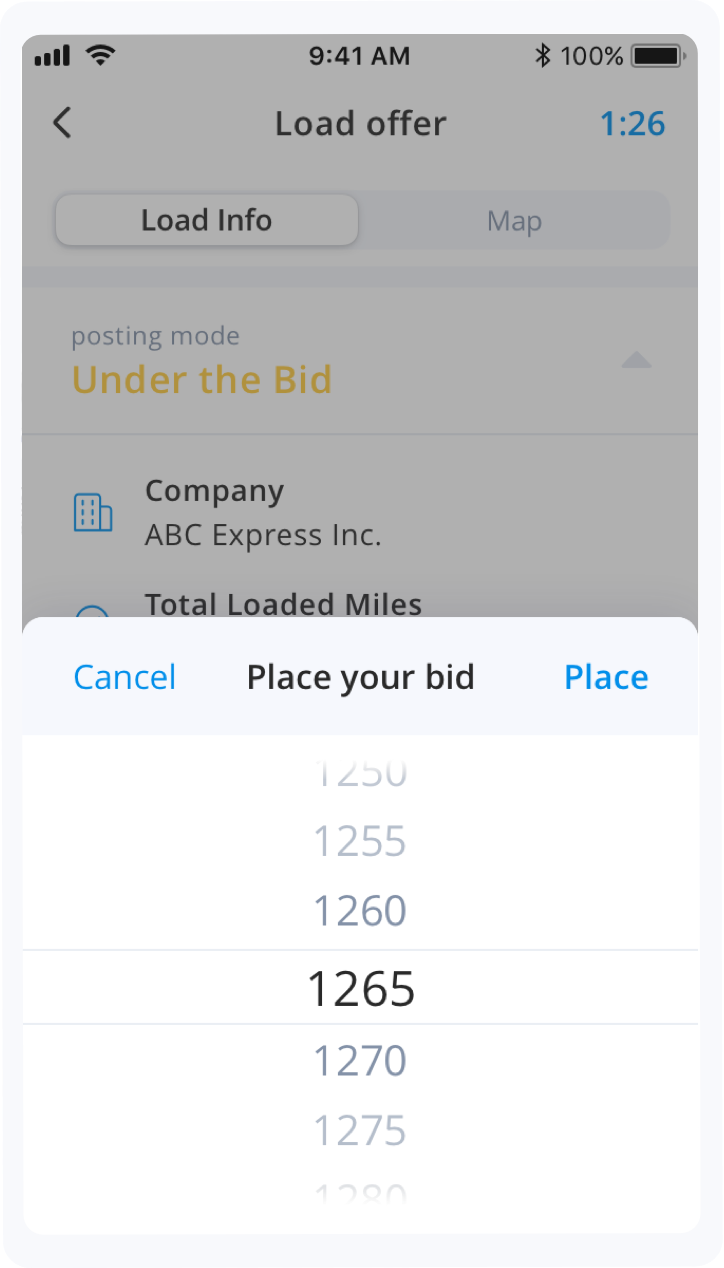 Place bids and win shipments
ivia provides you with full shipment details including total loaded miles, empty miles, number of pieces, weight etc. Place your own price basing on your preferences and experiece
See whether freight fits your vehicle
Place your own bid
Get notified if you are awarded with shipment within 10 minutes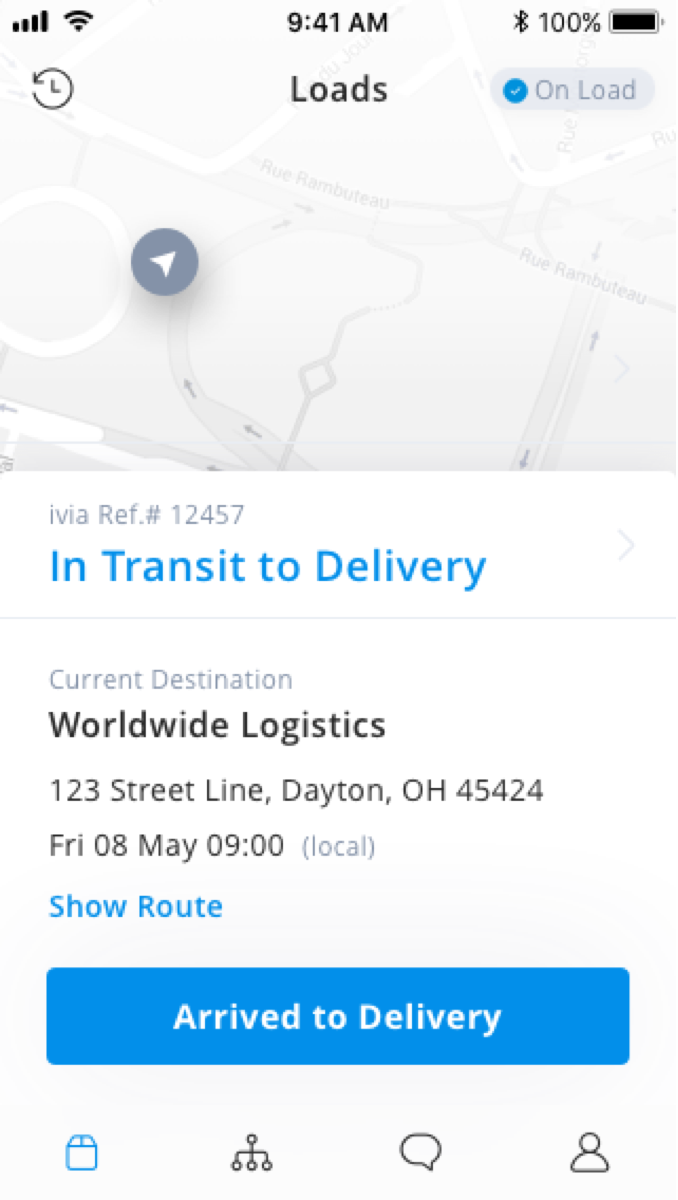 Manage Shipments
Update your status and automatically provide tracking updates you are on a run. No more mid-night calls and third party location providers.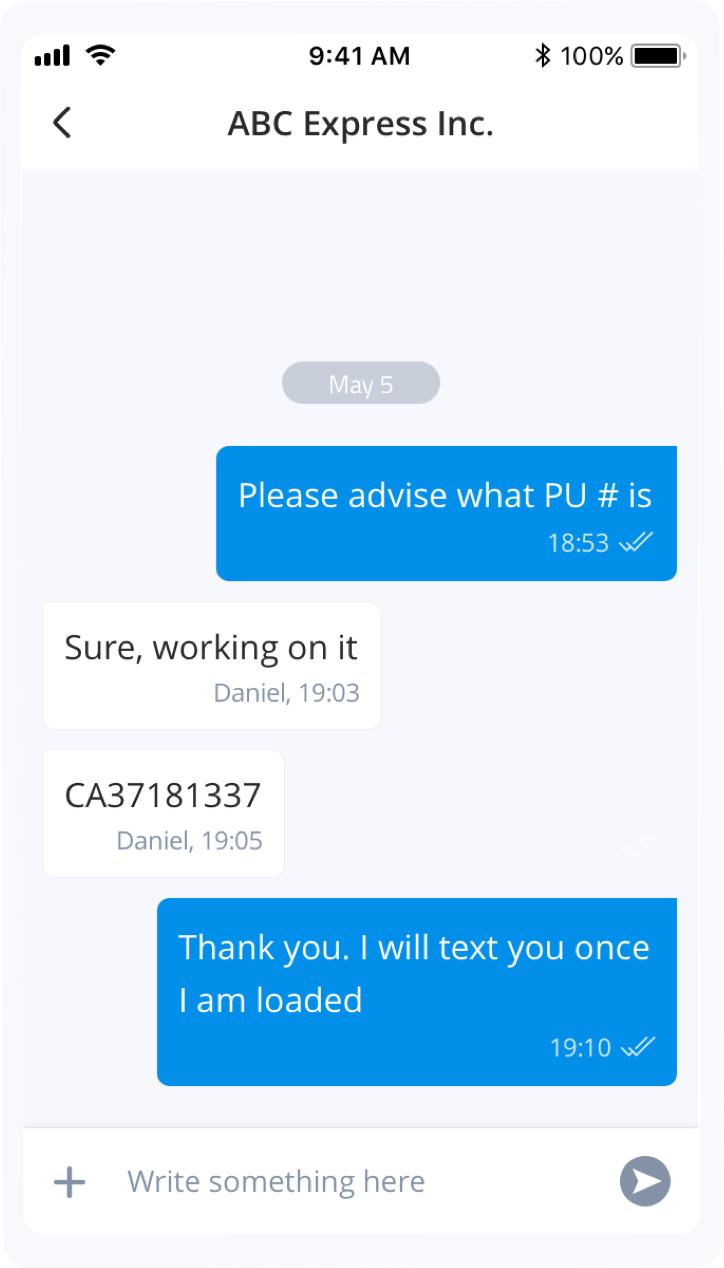 Communicate seamlessly
Get faster support to resolve issues quicker.
3 steps to start
Download app to your phone
Go through a simple 5-minutes registration as a driver
Find available deliveries nearby
ivia boosts your earnings
Make educated decisions
Get full information on shipment including the route on map before placing bids and accepting load offers.
Connect with Carriers
Decide what Carriers you want to work with and connect with them seamlessly.
Get rid of needless frictions
ivia is designed to make delivery process streamlined, easy and transparent.